Descriptive Steps about How to Fix Corrupt MDB!
First install Access Recovery Software then proceed with simple steps:
STEP 1:Run Access Recovery software on your machine
Go to Start > Programs > Access Recovery > Access Recovery. Initial screen of our tool will flash on your system as shown in the below screenshot: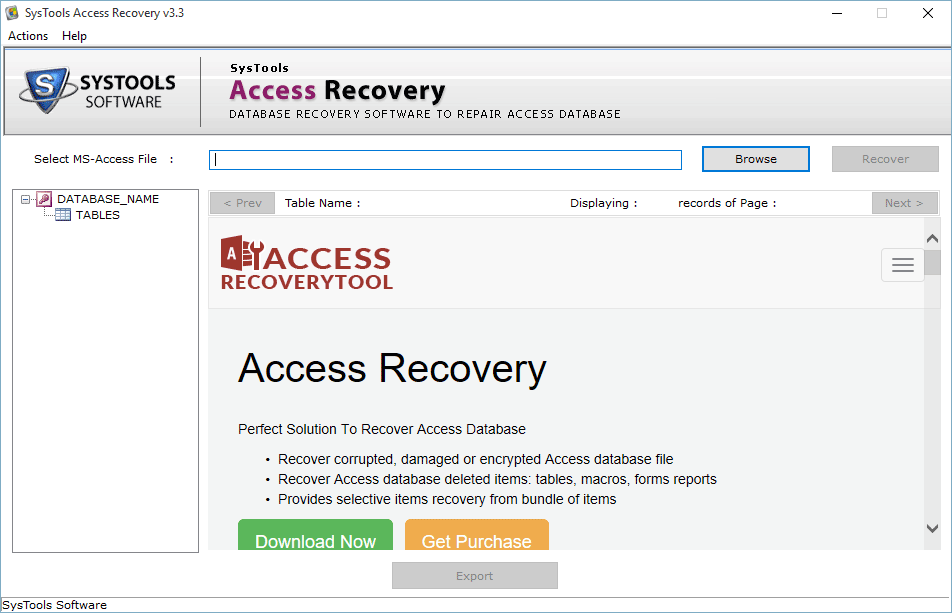 STEP 2:Browse the MDB File That Has Got Corrupted
In the initial software screen, click the "Browse" button to select that MDB file that is corrupted.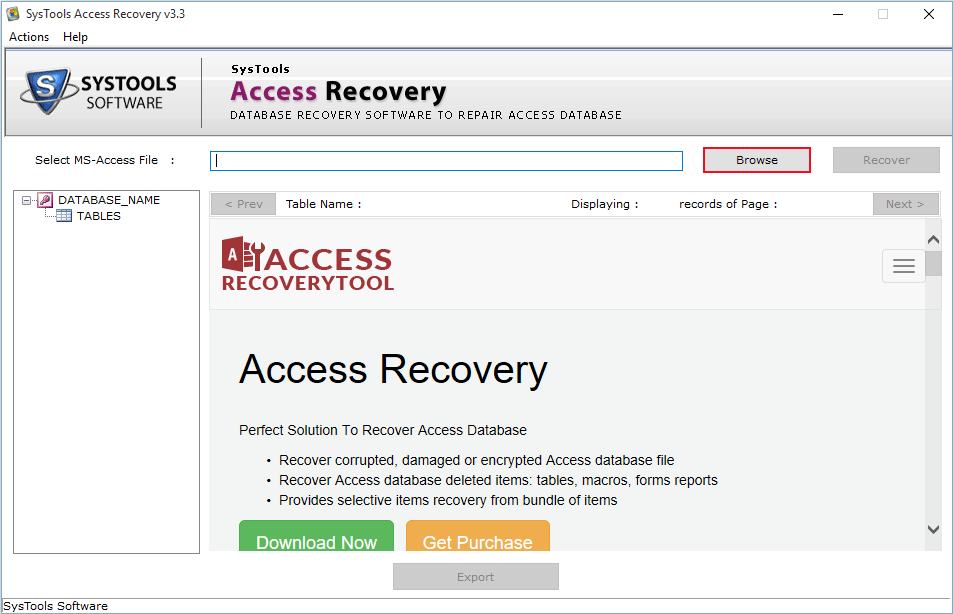 STEP 3: After choosing the corrupted MDB file which you wish to repair, click the "Open" button.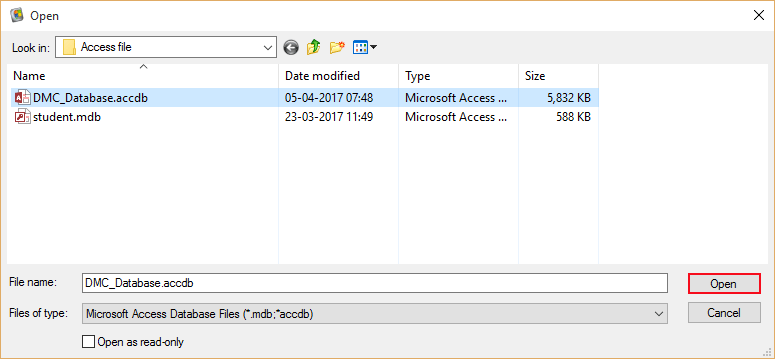 STEP 4: The location path of the MDB file that you have selected will come into sight. Now click the "Recover" button.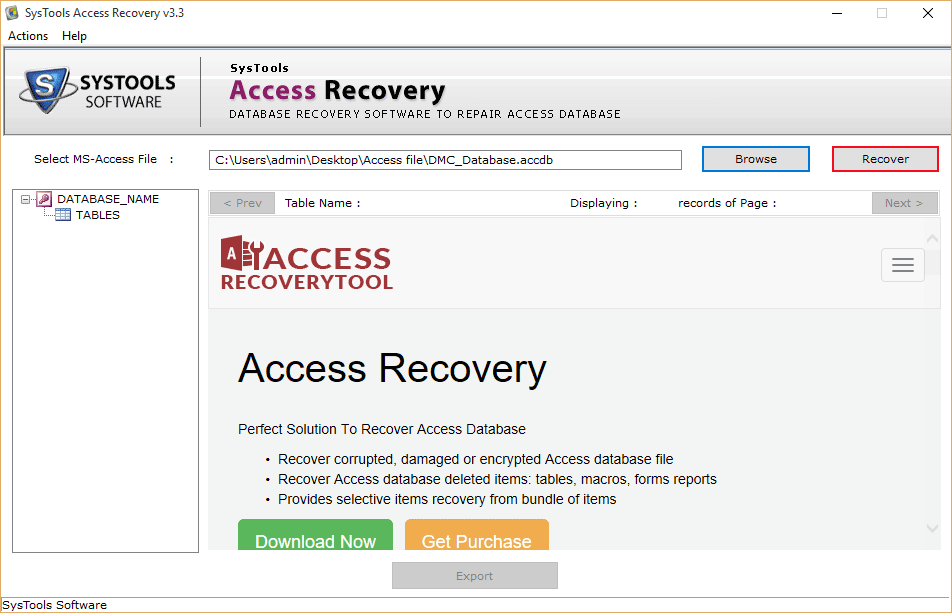 STEP 5: After clicking on "Recover" button present on the screen. Access file recovery process starts as shown in the following screen: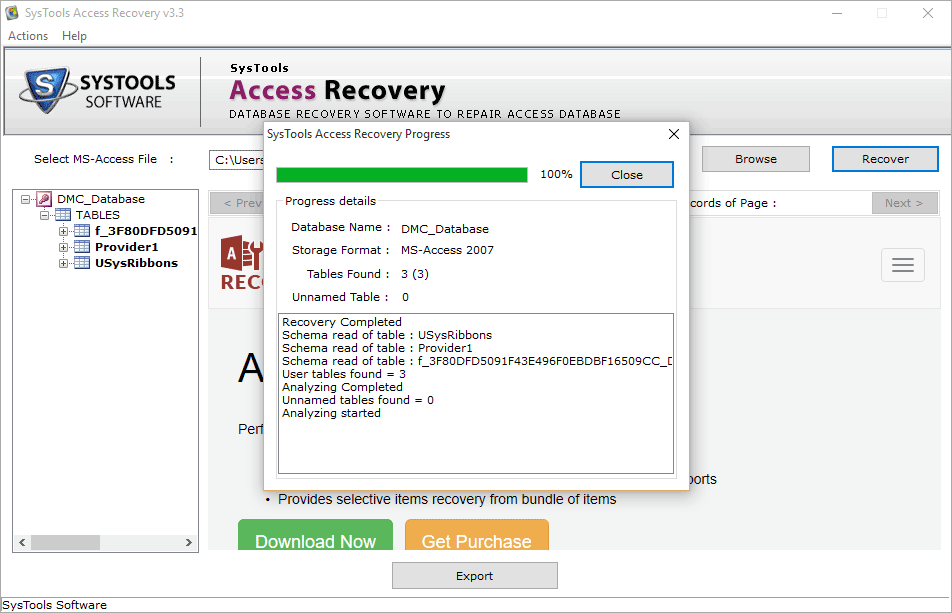 STEP 6: Preview
You can preview all the recoverable components of the Access database like tables, views etc as shown. Click the "Export" button to export.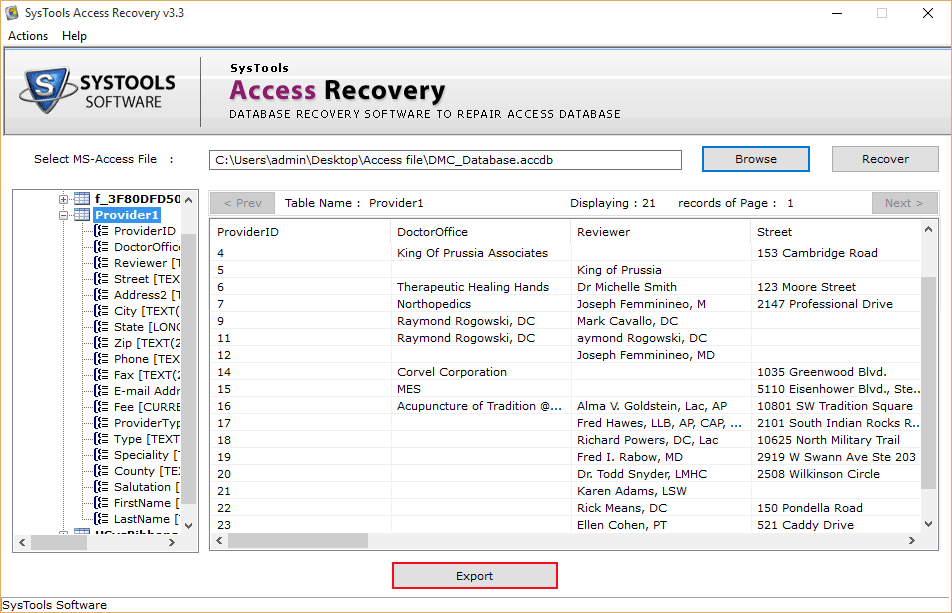 STEP 7: Two "Save As" options are available. Choose any one of them. And click "Browse" for selecting a destination path.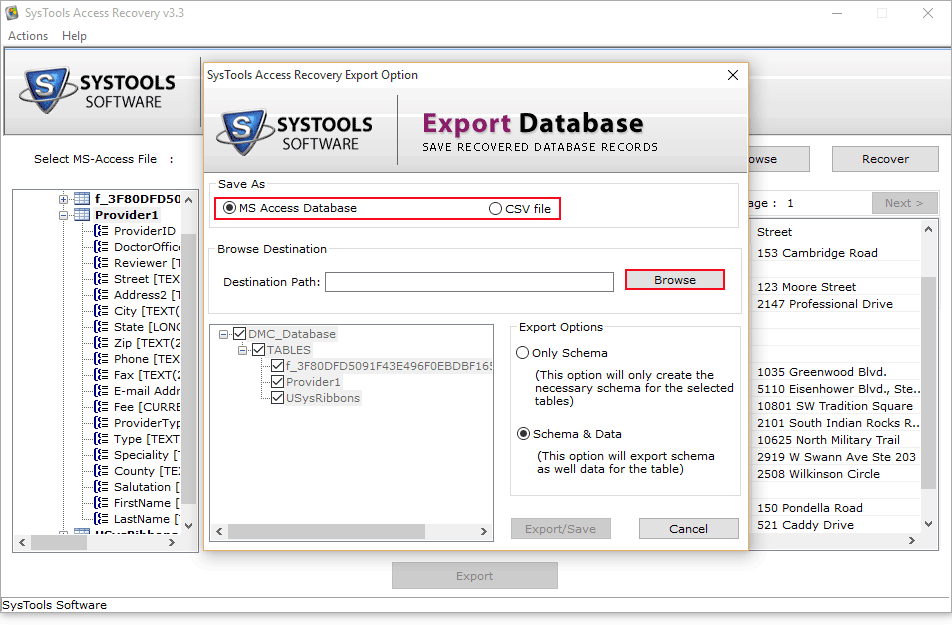 STEP 8: Two "Export data" options are available.
Only Schema: Choosing this option will create the necessary schema for the selected tables.
Schema & Data: Choosing this option will save schema as well data for the table.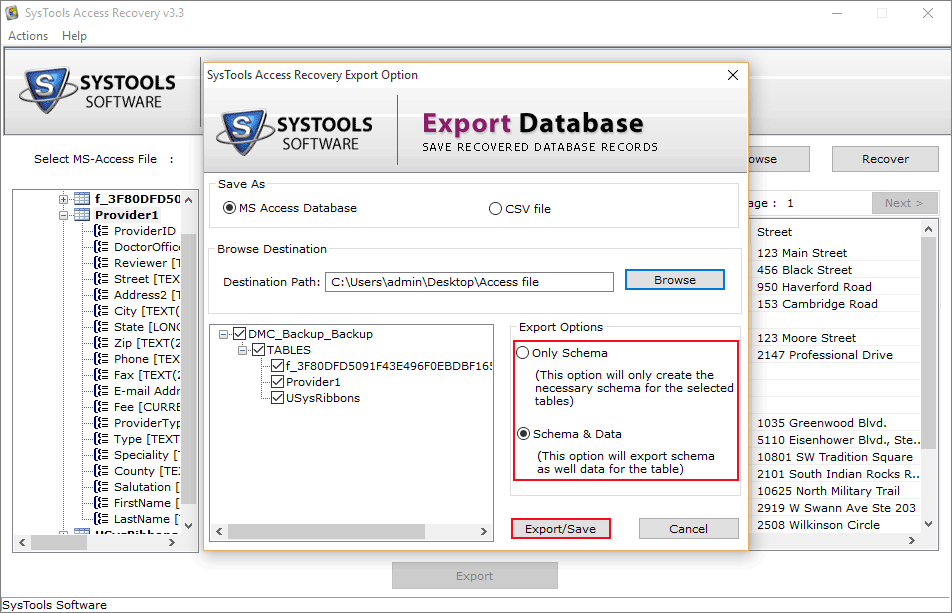 STEP 9: After selecting one of the two available Export Options, click the "Export/Save" button for process completion and for saving the recovered MDB file contents to your system.